Revitalize. Restore.
Renew your skin with a facial.
Let's introduce you to skin transformation.
Take the challenge out of a clear complexion
Are you troubled by acne, aging, pigmentations, scarring, pigmentation or sensitive skin? We'll craft the best fit and formulation for you from the finest, holistic, medical skin and wellness solution-based products.

Your skin worries are more manageable than ever before. We offer a wide range of rewarding, personalized routines.

Transform how your skin performs and its appearance with Osmosis MD, Hale & Hush™, and ABI Dermaceuticals.

Only clinical, medical-grade products designed for dermal health and nutrition are applied and recommended.
Show your skin some unconditional love
Outfitted with a comprehensive assembly of professional-grade solutions, we will customize your facial session to fit your unique needs. Following a skin goal evaluation, we cleanse with a gentle, exfoliating enzyme mask, antioxidant repair mask, and refreshing eye treatment. Enjoy a warming arm massage to relax your stressors away for a total upper body experience. Finish your time with a luxurious hydrating neck and décolleté massage.
Signature
A 90-minute treatment to evaluate your skin, exfoliate, and refresh your mind and body.
Medi-Facial
Spice up a signature facial with corrective blends that restores hydration and peptide protection (60-75 Minutes)
$80
Express
30 Minutes
Get relaxed and renewed in as little as half an hour.
$45
Express
30 Minutes
Get relaxed and renewed in as little as half an hour.
$45
ABI Nano Peel
90 Minutes
Gently remove impurities and dead skin cells to lighten and brighten your skin.
A true passion for her profession and your skin
As a licensed facial specialist in Tarpon Springs, Florida, my dedication is not to only those troubled by skin conditions such as acne, aging, rosacea, hyper-pigmentation, and sensitive skin, but to those who wish to achieve and maintain healthy, vibrant skin!
As a paramedical esthetician serving Greater Tampa Bay, I have clinical knowledge of how your skin functions and how it relates to the body's well-being. My number one goal is to provide education and care for the skin in a results-oriented manner, achieving optimum health!
I strive to use products that improve, correct, and nourish your skin from the inside out! Georgette's Skin Therapy proudly uses Osmosis Pur Medical Skin Care, Hale & Hush, and ABI Dermaceuticals.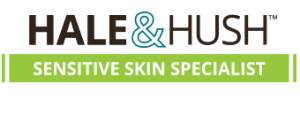 Advanced Skincare
Your skin worries are more manageable than ever before. We offer a wide range of rewarding routines and packages which are all 
personalized
 to 
your needs
.
Lightwave LED
Lightwave Therapy is a safe, non-invasive treatment to reboot your skin's performance and appearance:
Available as an add-on to a facial or for the maximum impact, a series of 8 – 12 treatments over 4 – 6 weeks, with a follow-up treatment in 4 – 6 weeks.
$55+
Facial Infusions
All skin conditions will benefit from this non-chemical "peel," which will create a substantial increase in cellular activity and significant stimulation in collagen. With more than 600 growth factors, this treatment brightens and gently resurfaces your skin to encourage a higher cellular renewal level.
$100 
Revita Pen
Create a fast track to deliver active ingredients deep into the skin without disrupting its natural barrier. RevitaPen is a non-invasive treatment that rejuvenates your skin, stimulates the production of collagen, helps reduce the size of pores and blemishes, all the while improving skin hydration with improved firmness. With deeper product penetration, fine-lines and wrinkles will become less visible, and hyperpigmentation lightened.
$55
Schedule an Appointment today
Restore. Revitalize. Re-You.
"I've had horrible hormonal acne for as long as I can remember. I've tried multiple different treatments for it including drug store treatments, other facial locations and prescription medication. But sadly all to no avail. Georgette has been the only person to be able to show me real results in my skin. She takes her time to make sure nothing in too damaging to my sensitive skin and really knows what she is talking about. I highly recommend that lovely, bubbly spirited woman!"

Madeline Johnson
"Yesterday was fabulous! My facial was a "complete" experience. I always look forward to my appointment with Georgette. My skin is well taken care of, I get to relax and get educated all at the same time! Georgette is incredibly knowledgeable and is a master at what she does!"

Barbara Root Proia

Tarpon Springs, Florida